Carbon Steel Wires Exporters Suppliers|Carbon Steel Wire Bobbin| Asme Sa105 Bright Wires Exporter| Carbon Spring Wires Leading Manufacturers
Rely Metalloys Inc. is a leading manufacturer, supplier and exporter of Carbon Steel Wires,Carbon Steel Wires Exporters Suppliers. Rely Metalloys Inc. make High Carbon Steel Wires in sizes going from 0.30mm to 6.00mm in carbon 36 to 85. We additionally produce different sizes in Square, Rectangular, Trapezoidal cross areas from 0.8 x 0.8 mm to 10.0 x 6.0 mmin distinctive carbons. We offer wires in different completions i.e. toughened (Patented and Spherodise tempered), hard, covered (Phosphate and Oiled condition), and clean surface. All properties like hardness, rigidity, size resistance, curl weight and so forth are kept up according to clients' particular.
Rely Metalloys Inc. makes Low Carbon Mild Steel Wires in sizes going from 0.40mm to 12.00mm in round wires. We likewise fabricate different sizes in Square, Rectangular, and Trapezoidal cross areas. We offer gentle carbon steel wires,Carbon Steel Wires Manufacturer, Carbon Steel Wires Suppliers, Carbon Steel Wires Exporter, Carbon Steel Wires in H.B., H.H.B., Welding Electrode Quality, Annealed wires.
The High and Low Carbon Steel Wires,Astm A105 Carbon Steel Welding Wire, Carbon Steel Filler Wire, Carbon Steel Cold Heading Wires Suppliers In India,Carbon Steel Wire Bobbin, Asme Sa105 Bright Wires Exporter, Carbon Spring Wires Leading Manufacturers by Rely Metalloys Inc., are utilized to fabricate automotive products, Balls & Taper roller Bearings, Braiding hoses, Chains, Conveyor belts, Filters, Free cutting wires, Fasteners, Screws, Bolts, Needles, Spokes, Springs, Tying wire, Wire ropes ,wire mesh.Strengthened wires are utilized for redrawing moreover.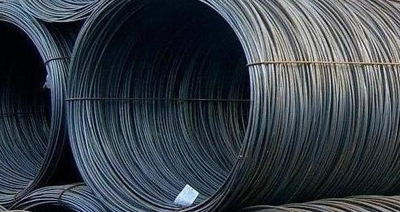 Our reach in these Carbon Steel Wires can be profited in unique particulars. Our Carbon Steel Wires are available to our significant clients in various and tweaked scope of breadths, divider thicknesses and sizes at business sector driving costs.
Specification of Carbon Steel Wires Exporters Suppliers
Properties
Description
Designation
ASTM, ASME, API
Specification
ASTM A105/ASME S105
Diameter
0.08 - 14.00 mm dia
Hardness
Soft, 1/4 Hard, 1/2 Hard, 3/4 Hard & Full Hard.
Finish
Bright, Matte Finish, Soap Coated or Electro Polish Quality
Type
Wire, Wire Bobbin, Coil & Filler Wire
Our Carbon Steel Wire conforms to NACE MR0175/ISO 15156.
We Export to Below Countries
Mumbai ,Delhi ,Bangalore ,Hyderabad ,Ahmedabad ,Chennai ,Kolkata ,Surat, Pune, Jaipur, Lucknow, Kanpur, Nagpur, Indore, Thane, Bhopal, Visakhapatnam, Pimpri & Chinchwad, Patna, Vadodara, Ghaziabad, Ludhiana, Agra, Nashik, Faridabad, Meerut, Rajkot, Kalyan &, Dombivali, Vasai Virar, Varanasi, Srinagar, Aurangabad, Dhanbad, Amritsar, Navi Mumbai, Allahabad , Ranchi ,Haora, Coimbatore, Jabalpur, Gwalior, Vijayawada, Jodhpur, Madurai, Raipur, Kota, Guwahati, Chandigarh, Solapur, Hubli and Dharwad, Bareilly, Moradabad, Mysore, Gurgaon, Aligarh, Jalandhar, Tiruchirappalli, Bhubaneswar, Salem, Mira and,, Bhayander, Thiruvananthapuram, Bhiwandi, Saharanpur, Gorakhpur, Guntur, Bikaner, Amravati, Noida, Jamshedpur, Bhilai Nagar, Warangal, Cuttack, Firozabad, Kochi, Bhavnagar, Dehradun, Durgapur, Asansol, Nanded Waghala, Kolapur, Ajmer, Gulbarga, Jamnagar, Ujjain, Loni, Siliguri, Jhansi, Ulhasnagar, Nellore, Jammu, Sangli Miraj Kupwad, Belgaum, Mangalore, Ambattur, Tirunelveli, Malegoan, Gaya, Jalgaon, Udaipur, Maheshtal.
India, Saudi Arabia, Bangladesh, United States, United Arab Emirates, Canada, Angola, Argentina, Austria, Azerbaijan, Pakistan, Peru, Chile, Spain, France, United Kingdom, Indonesia, Israel, Iran, Kuwait, Mexico, Malaysia, Nigeria, Serbia, Singapore, Taiwan, Chile, Venezuela, Ecuador, Netherlands, Brazil, Colombia, Ghana, Iran, Denmark, Poland, Australia, Afghanistan, Bahrain, Costa Rica, Egypt, Iraq, Jordan, South Korea, Kazakhstan, Sri Lanka, Lithuania, Norway, Oman, Philippines, Poland, Qatar, Russia, Vietnam, South Africa, Nigeria, Mexico, Turkey, Hungary, Algeria, Belarus, Belgium, Bhutan, Bolivia, Bulgaria, Croatia, Czech Republic, Estonia, Finland, Greece, Italy, Japan, Libya, Romania, Thailand, Trinidad & Tobago,Tunisia, Ukraine, Yemen, Hong Kong, Gabon, China, Portugal, Switzerland, New Zealand, Sweden, Slovakia, Kenya, Lebanon, Morocco, Mongolia.
OUR SUMMARY:
Review Date
Reviewed Product
Carbon Steel Wires Exporters Suppliers
Author Rating