Copper Alloy Wires Exporters Suppliers|Copper Alloy Wires Manufacturer | Copper Alloy Wires Suppliers| Copper Alloy Wires Exporter | Copper Alloy Wires
Rely Metalloys Inc. is a leading manufacturer, supplier and exporter of Copper Alloy Wires, Copper Alloy Wires Exporters Suppliers,Copper Alloy Wires Manufacturer , Copper Alloy Wires Suppliers, Copper Alloy Wires Exporter , Copper Alloy Wires. Copper Alloy Wires is resistance to corrosion, conveys power productively and can be shaped into wire effortlessly. All electrical wiring is produced using copper, except for high-voltage aluminum transmissions lines. Everything in the home that has an electrical connect likely has copper wire to it. Copper Alloy Wires is utilized broadly for power transmission and is likewise utilized as a part of consumable water and heating systems. Copper Alloy Wires can be found in building development, electric and electronic items, transportation hardware, customer and general items, and mechanical machinery and equipment.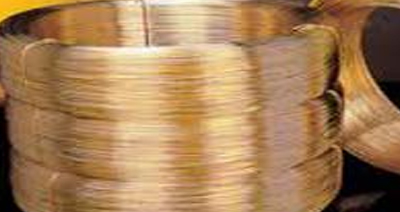 Rely Metalloys Inc. produces Copper Alloy Wires,Copper Strips, Copper Wire, Copper Capillary Tubes, Copper Laminated Flexible Jumpers, Copper Pipes, Copper Profiles, Copper Rods, Hollow Copper Conductors,B 187 Copper Alloy Wires , Copper Alloy Wires C 11000, B 187 Copper Alloy Wires ,Copper Alloy Wires C 12200 in multiple dimensions and thickness according to client requirement and availability of raw materials for trusted suppliers. We ensure that the Copper Alloy Wires supplied by our company goes through various level of quality testing as well as it gets deliever to our client at moderate rates.
Specification of Copper Alloy Wires Exporters Suppliers
| Properties | Description |
| --- | --- |
| Designation | B 187/C 11000, B 187/C 12200 |
| Size | 0.5 mm to 6 mm |
| Type | Tinned and Bare |
| Temper | Hard Drawn/Soft |
| Application | Cable, Winding wire, Welding, General Engineering, Decoration, Overhead transmission. |
We Export to Below Countries
Mumbai ,Delhi ,Bangalore ,Hyderabad ,Ahmedabad ,Chennai ,Kolkata ,Surat, Pune, Jaipur, Lucknow, Kanpur, Nagpur, Indore, Thane, Bhopal, Visakhapatnam, Pimpri & Chinchwad, Patna, Vadodara, Ghaziabad, Ludhiana, Agra, Nashik, Faridabad, Meerut, Rajkot, Kalyan &, Dombivali, Vasai Virar, Varanasi, Srinagar, Aurangabad, Dhanbad, Amritsar, Navi Mumbai, Allahabad , Ranchi ,Haora, Coimbatore, Jabalpur, Gwalior, Vijayawada, Jodhpur, Madurai, Raipur, Kota, Guwahati, Chandigarh, Solapur, Hubli and Dharwad, Bareilly, Moradabad, Mysore, Gurgaon, Aligarh, Jalandhar, Tiruchirappalli, Bhubaneswar, Salem, Mira and,, Bhayander, Thiruvananthapuram, Bhiwandi, Saharanpur, Gorakhpur, Guntur, Bikaner, Amravati, Noida, Jamshedpur, Bhilai Nagar, Warangal, Cuttack, Firozabad, Kochi, Bhavnagar, Dehradun, Durgapur, Asansol, Nanded Waghala, Kolapur, Ajmer, Gulbarga, Jamnagar, Ujjain, Loni, Siliguri, Jhansi, Ulhasnagar, Nellore, Jammu, Sangli Miraj Kupwad, Belgaum, Mangalore, Ambattur, Tirunelveli, Malegoan, Gaya, Jalgaon, Udaipur, Maheshtal.
India, Saudi Arabia, Bangladesh, United States, United Arab Emirates, Canada, Angola, Argentina, Austria, Azerbaijan, Pakistan, Peru, Chile, Spain, France, United Kingdom, Indonesia, Israel, Iran, Kuwait, Mexico, Malaysia, Nigeria, Serbia, Singapore, Taiwan, Chile, Venezuela, Ecuador, Netherlands, Brazil, Colombia, Ghana, Iran, Denmark, Poland, Australia, Afghanistan, Bahrain, Costa Rica, Egypt, Iraq, Jordan, South Korea, Kazakhstan, Sri Lanka, Lithuania, Norway, Oman, Philippines, Poland, Qatar, Russia, Vietnam, South Africa, Nigeria, Mexico, Turkey, Hungary, Algeria, Belarus, Belgium, Bhutan, Bolivia, Bulgaria, Croatia, Czech Republic, Estonia, Finland, Greece, Italy, Japan, Libya, Romania, Thailand, Trinidad & Tobago,Tunisia, Ukraine, Yemen, Hong Kong, Gabon, China, Portugal, Switzerland, New Zealand, Sweden, Slovakia, Kenya, Lebanon, Morocco, Mongolia.
OUR SUMMARY:
Review Date
Reviewed Product
Copper Alloy Wires Exporters Suppliers
Author Rating